Manual Oil Press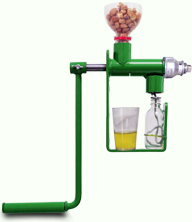 Features:
Continuous pressing of oil seeds and nuts (undecorticated, no pre-treatment required ! )
More than 10 types of seeds can be pressed!
(peanuts, rapeseeds, sesame, copra, cottonseeds, hazelnut, linseed, oil palm kernel, pumpkin seed, sun flower seeds, walnuts).
High oil production: Up to 1.5 litres oil per hour
Small size:
350*60*316.5mm, fits in A4 envelope(2.18 kg / less than 5 pounds)
Portable, one person is able to operate anywhere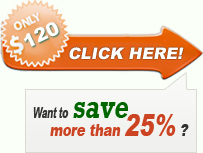 Sunflower Seed
How to Make Sunflower Oil
Sunflower oil is one of the most popular oils in world's market. While it is readily available in supermarkets, many choose to make their own sunflower oil at home for their own purpose.
Home-pressed sunflower oil is much richer and more flavorful than commercial sunflower oil. It is also quite easy to make. All you need is a manual sunflower oil press and sunflower seeds. Prepare and press oilseeds to get the maximum amount of sunflower oil with the minimum amount of effort.
This easy-to-use oil expeller works with a hand crank. It can grind and presses dried, shelled sunflower seeds and expels the oil from one spout and solid matter from the other. The oil comes out ready to bottle and store. The pressed sunflower seed matter can be incorporated into recipes or used as a topping for deserts or cereals.
Benefits of Sunflower Oil
According to the United States Department of Agriculture, the demand for sunflower oil has increased. The oil, which has a neutral flavor, is used to fry foods and also in salad and cooking oils and in margarine and dairy substitutes. Sunflower oil has a variety of health benefits, depending on which type is used. According to the National Sunflower Association, there are three types of sunflower oil: linoleic, high oleic, and NuSun. Linoleic sunflower oil contains high levels of polyunsaturated fat, essential fatty acids. High oleic sunflower possesses a high level of monounsaturated fat. NuSun sunflower oil contains less than ten percent saturated fat.

Sunflower oil is high in the essential vitamin E and low in saturated fat. It is a common cooking oil that has high levels of polyunsaturated fat. It is also known for having a clean taste and low levels of trans fat. Sunflower oils are classified as having monounsaturated levels of 80% and above.
Sunflower Oil Press
Most cooking or salad oils you buy in stores have been extracted using pressure or solvents, or both. If you prefer to make healthier sunflower oil, you can make your own oil by pressing alone just at home, avoiding the solvents altogether and ending up with a fresher and more wholesome product just by AGICO new model hand crank sunflower oil press.
AGICO small sunflower oil press is the best choice for your family to make healthier oil anytime anywhere!
Note: Usually oil made by manual oil expeller will contain some sediment, so you need to let it settle out for about 24 hours before bottlling it up.
Specifications of Our Manual Sunflower Oil Press
Maximum 8 expellers / box ( 19.5 KG = maximum weight for normal airmail freight)
Dimension
20 x 13 x 6 CM (app. 8 x 5 x 2.5 Inch )
Total Weight
2.3 KG ( app. 5 LB ) (Users manual included)
Properties of the Manual Sunflower Oil Expeller
| Extracyion Efficiency | Oil yield(litre per hour) |
| --- | --- |
| 62% | 1.2 |
Setting of the Sunflower Oil Press
★
First stop outflow of seeds with a finger before the press cake outlet until a stiff roll of press cake appears.
★ Turning the crank at about 50 rounds per minute requires a reasonable force.
If you want to purchase a large number of our products, the manual oil expeller price is different . For quantity more than five units or large quantity, we can give you discount in different degrees. Welcome to contact us whenever you feel interest buying our home manual sunflower oil press!