Manual Oil Press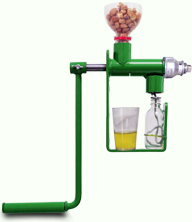 Features:
Continuous pressing of oil seeds and nuts (undecorticated, no pre-treatment required ! )
More than 10 types of seeds can be pressed!
(peanuts, rapeseeds, sesame, copra, cottonseeds, hazelnut, linseed, oil palm kernel, pumpkin seed, sun flower seeds, walnuts).
High oil production: Up to 1.5 litres oil per hour
Small size:
350*60*316.5mm, fits in A4 envelope(2.18 kg / less than 5 pounds)
Portable, one person is able to operate anywhere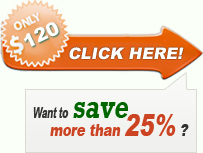 Sesame
How to Make Sesame Oil at Home
Nowadays more and more people choose to produce oil by themselves at home in order to get healthier oil. In the past, make sesame oil at home is really a boring and tesious thing, however, things are different today! As long as you have a hand crank operated oil press, you can make any type of oil at home with ease and fun!
Before start making sesame oil, you should firstly make certain that your hand manual sesame oil press is assembled properly and that it is mounted on a sturdy surface. Then you will have to heat the press cage to get good oil yield results. when temperature of the press cage is 50-70℃, you can begin putting sesame seeds into the inlet slowy. At this time, you are able to begin turning the crank of the expeller to press the oil out of sesame seeds. Drops of oil will begin to collect in the cup or jar. Usually the oil produced by this small hand operated oil press may have a cloudy appearance due to natural particles. But you don't need to worry about it because the particles are harmless. You can also set the oil in a warm place for a day to let the particles to settle down.

Sesame Oil Press
Our sesame oil press is a screw type small oil expeller which is quite suitable for using at home. It is much cheaper to buy and easier to operate than bigger oil press machines, so you can afford the price and can operate it any time you want. You can process a variety of seeds and nuts by using our sesame oil press with ease and fun!
Settings of the Walnut Oil Press
★ First allow a free flow of the oil cake and subsequently gradually close the terminal adjustment bolt until the oil cake appears as thin strings.
★ Turning of the cran requires some froce.

Specificatons of Our Manual Sesame Oil Press
Dimension
Total Weight
20 x 13 x 6 CM (app. 8 x 5 x 2.5 Inch )
2.3 KG ( app. 5 LB ) (Users manual included)
Maximum 8 expellers / box ( 19.5 KG = maximum weight for normal airmail freight)
Properties of the Manual Walnut Oil Press
| Extracyion Efficiency | Oil yield(litre per hour) |
| --- | --- |
| 69% | 1.9 |
Want to Buy a Larger Capacity Sesane Oil Press?
YZS-30 and YZS-70 automatic oil press are also good choice for extracting sesame oil, different from the manual type oil press machine, the daily capacity of this atomatic type oil press is much larger and is able to save labor power and improve oil yield.

The two automatic model oil press machines are small in size and light in weight, this automatic type of oil press are mainly consist of feeder, oil press, filter press and electrical control cabinet. They are easy to operate and support continuous working. They are ideal choice for mobile operations to work at a vegetable market, a supermarket, a bazaar in the countryside, or even at home.

YZS-30 oil press belongs to hot oil press, raw material quantities of 0.2-0.4kg are allowed to be fed into the machinery when the press is hot. The YZS-70 oil press, however, belongs to cold oil press, oil bearing materials can directly put into the preheated machine which needs no cooking. Apart from that, YZS-70 integrated oil press can equip with diesel engine which is more suitable for mobile operation.
YZS-30, YZS-70 Technical Parameters
| Model | Power(KW) | Capacity(KG/H) | Dimension(MM) | Weight(KG) | Vacuum Pump(L) |
| --- | --- | --- | --- | --- | --- |
| YZS-30 Oil Press | 1.5 | 15 | 900*900*1100 | 156 | 4 |
| YZS-70 Oil Press | 4 | 30 | 1000*1000*1250 | 256 | 4 |
Want to Set up an Complete Sesame Oil Plant?
Sesame oil processing is a complicated process made easier with the right oil processing method and quality oil processing machinery. Please click the picture below to see detail!
Sesame Oil Health Benefits
Sesame oil is also known as gingelly or til oil, and is a vegetable oil Sesame oil is an edible vegetable oil derived from sesame seeds. It is high in polyunsaturated fat (43%) and monounsaturated fat (42%). This is used as a cooking oil in many countries and is used as an enhancement to flavors in Chinese foods.
There are many fatty acids that are good for the heart in sesame oil such as palmitic, oleic, linoleic and eicosenoic fatty acids. These are found in all white sesame seeds, as well as the natural oil that is produced as a byproduct of the seeds. This recipe will yield 2 tbsp of oil.
The oil extracted from sesame seeds is mostly composed of triglycerides of the single unsaturated oleic acid (40%) and the double unsaturated linoleic acid (45%), in addition to approximately 10% saturated fats (iodine index 110). Because of its powerful antioxidants and because of the absence of triple unsaturated fatty acids, sesame oil has an excellent shelf life. Light and dark are the two most common varieties of the oil.
Welcome to contact us anytime you fell like making your own sesame oil at home! For quantity more than five units or large quantity, we can give you discount in different degrees.