Manual Oil Press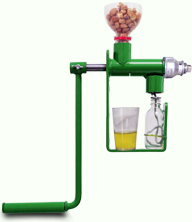 Features:
Continuous pressing of oil seeds and nuts (undecorticated, no pre-treatment required ! )
More than 10 types of seeds can be pressed!
(peanuts, rapeseeds, sesame, copra, cottonseeds, hazelnut, linseed, oil palm kernel, pumpkin seed, sun flower seeds, walnuts).
High oil production: Up to 1.5 litres oil per hour
Small size:
350*60*316.5mm, fits in A4 envelope(2.18 kg / less than 5 pounds)
Portable, one person is able to operate anywhere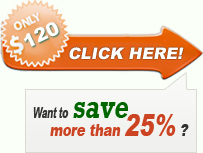 Seeds
Below are part of seeds and nuts that can be processed by our hand operated seed oil expeller. You can just click on the picture to see details.
Seed Oil Press
Differnt from other oil pressing machines on today's market, our new seed oil press can process a variety of seeds and nuts instead of one specific seed. Beasides, this type seed oil press is a hand operated model expeller press with feafures of small size, convenient to use and easy to clean. With our hand operated seed oil expeller, you will make any type of oil as you want any time at any place with ease and fun!
This screw type hand operated seed oil press consists of a frame、screw part、drive part and heat part, etc. Considering environmental protection and recycle awareness, feed/discharge device can be instead of drink bottles, which users can provide themselves.