Manual Oil Press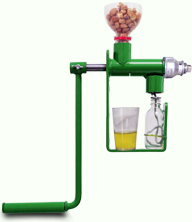 Features:
Continuous pressing of oil seeds and nuts (undecorticated, no pre-treatment required ! )
More than 10 types of seeds can be pressed!
(peanuts, rapeseeds, sesame, copra, cottonseeds, hazelnut, linseed, oil palm kernel, pumpkin seed, sun flower seeds, walnuts).
High oil production: Up to 1.5 litres oil per hour
Small size:
350*60*316.5mm, fits in A4 envelope(2.18 kg / less than 5 pounds)
Portable, one person is able to operate anywhere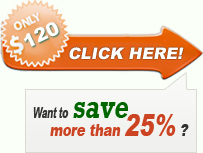 Pumpkin Seed
How to Make Pumpkin Seed Oil
Pumpkin seed oil is a great oil which has a nutty taste and is packed with nutrients, including vitamin B1, B6, E, A and K. Nowadays, more and more people are preffer to make oil at home, but how to make pumpkin seed oil is a problem. If you want to make your own pumpkin seed oil at home, here is the right place to start!
Many people are wondering whether making pumpkin seed oil is a tedious and time consuming job? Before the small home use manual pumpkin seed oil press appears, the answer is yes, however today, making pumpkin seed by yourself is so easy and funning work! You don't need spend a lot of money on big expensive oil pressing machines, you also don't need to well prepare the pumpkin seeds, toast them etc. All you need is our small hand operated pumpkin seed oil press, it is cheap and pressty easy to use!
Pumpkin Seed Oil Press
In order to make edible pumpkin seed oil by your own for your family, you should have a small and easy operated hand oil press, and AGICO mini pumpkin seed oil press is your best choice for home use. With years' experience of manufacturing and exporting oil press machines, AGICO is your reliable hand oil expeller manufacturer and supplier. Our clients have expressed their satisfaction with our small oil press.
Seed should be pressed including the seedcoat. Take care to remove any stones as they damage the press screw.The big seeds pass slowly into the screw and that is the reason of the low oil yield per hour .(Reducing size of the seeds may improve the throughout of the seed).
Specifications of Our Hand Pumpkin Seed Oil Press
| Dimension | Total Weight |
| --- | --- |
| 20 x 13 x 6 CM (app. 8 x 5 x 2.5 Inch ) | 2.3 KG ( app. 5 LB ) (Users manual included) |
Performance of the Pumpkin Seed Oil Press Machine
| Extracyion Efficiency | Oil yield(litre per hour) |
| --- | --- |
| 88% | 0.6-0.7 |
Settings of the Pumpkin Seed Oil Press Machine
★ Expel ,omitting the terminal adjustment bolt;
★ Turning of the crank requires considerable froce.

The Surprising Health Benefits of Pumpkin Seed Oil
Lots of benefits can be found on the internet which relates to the positive effects of pumpkin seed oil, such as prostate function, cholesterol lowering, cystitus treatment, kidney function, anti arthritic, diabetes, anti parasitic, increasing mothers milk production, skin care etc.
According to recent medical studies, there is more health benefits to pumpkin that just beta kerotene, antioxidants and Vitamin C.
Pumpkin seed oil is very rich in beneficial fatty acids, antioxidants like Vitamin E, beta-carotene and zeaxanthin, and compounds such as phytosterols and delta-7-sterine that have many health benefits. It is a dark green oil, sometimes seen as dark red/brown in certain light and thicker concentrations, with a rich nutty flavor.
Pumpkin seed oil serves as a salad dressing when combined with honey or olive oil. The typical Styrian dressing consists of pumpkin seed oil and cider vinegar. But the oil is also used for desserts, giving ordinary vanilla ice cream a nutty taste. It is considered a real delicacy in Austria, and few drops are added to pumpkin soup and other local plates, including, as mentioned, vanilla ice cream.
Want to make pumpkin seed oil at home easily? Want to have healthier pumpkin seed oil? Choose our hand manual pumpkin seed oil press machine and you will never regret buying it! .We are always at your service.