Manual Oil Press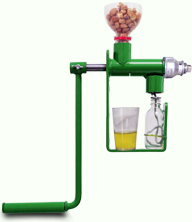 Features:
Continuous pressing of oil seeds and nuts (undecorticated, no pre-treatment required ! )
More than 10 types of seeds can be pressed!
(peanuts, rapeseeds, sesame, copra, cottonseeds, hazelnut, linseed, oil palm kernel, pumpkin seed, sun flower seeds, walnuts).
High oil production: Up to 1.5 litres oil per hour
Small size:
350*60*316.5mm, fits in A4 envelope(2.18 kg / less than 5 pounds)
Portable, one person is able to operate anywhere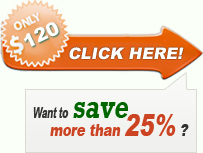 Dealer Program
Wholesale Hand Manual Oil Press
Easyoilpress.com provides a dealer program that is available to all companies who purchase and sell hand manual oil press products. By becoming a dealer allows your business to purchase manual oil press at a discounted price. As a dealer you can purchase by credit card, purchase order, check, wire transfer, money order and cashier's check. Having a dealer account will allow you to easily purchase our hand crank manual oil press.
Procedure for becoming a www.easyoilpress.com approved dealer:
★ Please download and submit our dealer application.
★ Please fax your resale certificate and dealer application to 0086 372 5951936.
★ You can place your order by phone, fax, email or mail once you have submitted the dealer application and tax resale certificate.
★ Please make sure you identify that you are an easyoilpress.com dealer when placing your order so we can process your order properly.
Easyoilpress.com will evaluate the information provided and acceptance, discount and sales requirements will be based on the information provided.
Thanks for choosing easyoilpress.com!