Manual Oil Press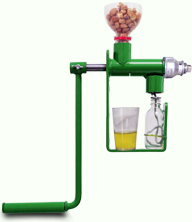 Features:
Continuous pressing of oil seeds and nuts (undecorticated, no pre-treatment required ! )
More than 10 types of seeds can be pressed!
(peanuts, rapeseeds, sesame, copra, cottonseeds, hazelnut, linseed, oil palm kernel, pumpkin seed, sun flower seeds, walnuts).
High oil production: Up to 1.5 litres oil per hour
Small size:
350*60*316.5mm, fits in A4 envelope(2.18 kg / less than 5 pounds)
Portable, one person is able to operate anywhere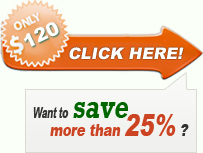 Canola Seed / Rapeseed
Rapeseed oil is becoming more popular in as a substitute for olive oil and is being promoted as more eco-friendly. Here we take a look at how to make canola oil and the benefits of rapeseed and canola oil.
How to Make Canola Oil
Canola oil is produced from pressed canola seeds. Making your own rapeseed/canola oil at home is not as difficult as you think. With a hand-crank expeller press, you can use almost any kind of vegetable to create your own oil, let alone canola oil. How to make canola oil at home? Below are the detailed steps.
★ Make sure that your hand crank canola oil press is assembled properly and that it is mounted on a sturdy surface. Cranking the expeller will require some amount of force, so you will want to make sure that it is well attached to a counter top or workbench.
★ Heat up the press cage in order to get good oil yield result. the press cage of the hand crank oil expeller press should be preheated for 10 minutes before feeding canola seeds into the feed inlet and manufacture oil when temperature of the press cage is 50-70℃. Continuous heat is required during the expelling process.
★ Begin turning the crank of the expeller to press the oil out of the nuts or seeds. Drops of oil will begin to collect in the cup or jar. Continue to operate the expeller by turning the handle until you have produced the desired amount of oil.
★ The oil may have a cloudy appearance due to natural particles. Commercially processed oils have removed any natural matter in the refining process. It is not harmful to use the oil with these particles. But if a clearer oil is preferred, set the oil in a warm place for a day. After particles have settled to the bottom of the jar, pour off the oil and discard the sludge matter.<
Note: Before putting canola seeds into the feed inlet, seeds must be well prepraed. you shoud first remove all the stones and sand by sifting frist through a coarse and subsequently a fine sieve. Then turn the crank at 45 - 50 rounds per minute to allow the oil to flow to the oil outlet. The canola seeds also need to be well dried in the sun to a moisture content between 6 - 8%(above 8% mositure content extraction efficiency drops dramatically).
Canola Oil Press
The hand crank canola oil press we produced is a small sized oil expeller wich can be used at home with very simple operation (only one person can easily use it to make oil). With this crank oil expller press, you can create your own oil you like at a fraction of the grocery store cost.
Settings of the Pumpkin Seed Oil Press Machine

★ Allow free openings with the terminal adjustment bolt. Tighten bolt gradually until the press cake appears as thin strings.
★ Turn the crank goes fairly easy.
Performance of the Pumpkin Seed Oil Press Machine
| Extracyion Efficiency | Oil yield(litre per hour) |
| --- | --- |
| 75% | 1.6 |
Specifications of Our Hand Pumpkin Seed Oil Press
Maximum 8 expellers / box ( 19.5 KG = maximum weight for normal airmail freight)
| Dimension | Total Weight |
| --- | --- |
| 20 x 13 x 6 CM (app. 8 x 5 x 2.5 Inch ) | 2.3 KG ( app. 5 LB ) (Users manual included) |
Benefits of Rapeseed Oil / Canola Oil
Rape oil has an unusually high burning temperature, which means that you can cook foods using it without releasing chemicals that are bad for your health. Some of these combustion products are carcinogenic i.e. they tend to lead to the formation of cancers when consumed over an extended period. (This is one of the reasons why fried food tends to be bad for your health.)
Rapeseed oil is one of the oldest vegetable oils but historically was used in limited quantities due to high levels of erucic acid which is damaging to cardiac muscle and contained glucosinolates that made it less nutritious in animal feed (unmodified rapeseed oil can contain up to 45% erucic acid). Food-grade canola oil, derived from rapeseed cultivars and also known as rapeseed oil, low erucic acid rapeseed oil, LEAR oil, and rapeseed canola-equivalent oil, has been generally recognized as safe by the United States Food and Drug Administration. These low levels of erucic acid are not believed to cause harm in humans neonates. It is the most nutritionally balanced commonly-used cooking oil, low in saturated fat and containing both omega-6 and omega-3 fatty acids in a nutritionally-preferred ratio of 2:1. It also reduces Low-density lipoprotein and overall cholesterol levels, and as a significant source of the essential omega-3 fatty acid is associated with reduced all-cause and cardiovascular mortality.
Choose our manual canola oil press today and beagin make your own healthy oil from now on! Don't forget us any time you decide to purchase our products, we are always ready to help you!
Want to make pumpkin seed oil at home easily? Want to have healthier pumpkin seed oil? Choose our hand manual pumpkin seed oil press machine and you will never regret buying it! .We are always at your service.