Manual Oil Press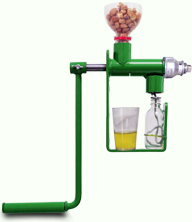 Features:
Continuous pressing of oil seeds and nuts (undecorticated, no pre-treatment required ! )
More than 10 types of seeds can be pressed!
(peanuts, rapeseeds, sesame, copra, cottonseeds, hazelnut, linseed, oil palm kernel, pumpkin seed, sun flower seeds, walnuts).
High oil production: Up to 1.5 litres oil per hour
Small size:
350*60*316.5mm, fits in A4 envelope(2.18 kg / less than 5 pounds)
Portable, one person is able to operate anywhere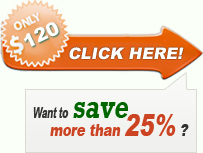 Almond
How to Make Almond Oil at Home
How to make almond oil at home? Will it take me a lot of effort to extract the oil? The answer is "yes" under the premise of you own our new manual almond oil press machine! Here you will find a few easy steps about how to make almond oil at home with our hand manual oil expeller.
At first, well dried, whole almond nuts with seed coat should be well prepared. Then mount the manual hand almond oil press properly on a sturdy surface (table). Heat up the press cage before putting sweet almonds into the inlet of the expeller. Finish all these steps above, you can start handle the crank of the small oil expeller to make your own oil.
Note: The oil you made by our manual almond oil press may have a cloudy appearance due to natural particles. However, it is not harmful to use the oil with these particles. Or you can choose to leave the oil for about 24 hours to let the particles to settle down to the bottom and pure the clean oil into a bottle or a jar.
Almond Oil Press
Our almond oil press is differnet from most seed oil press machines on the market today. It is very small in size and really easy to operated that only one person can use it making oil at home. Apart from that, this manual hand oil press machine can process a variety of seeds and nuts you can find. In other words, you buy one machine and you can make mutiple oil you like!
Settings of the Almond Oil Press
★ Use the terminal adjustment bolt withe the penings fully open.
★ After the press cake appears the bolt can be tightened to obtain a high extraction efficieny Clean the oil outlet regularly
★ Turing the crank at about 55-60 rounds per minute requires a reasonable force.

Properties of the Manual Almond Oil Press
| Extracyion Efficiency | Oil yield(litre per hour) |
| --- | --- |
| 89% | 1.4 |
Specifications of Our Manual Almond Oil Press
Maximum 8 expellers / box ( 19.5 KG = maximum weight for normal airmail freight)
| Dimension | Total Weight |
| --- | --- |
| 20 x 13 x 6 CM (app. 8 x 5 x 2.5 Inch ) | 2.3 KG ( app. 5 LB ) (Users manual included) |
Benefits of Almond Oil
There are numerous benefits for sweet almond oil. Almond oil can be used for beauty and health purposes.
Almond Oil for Health
Consuming almond oil is beneficial for digestive system. When used in aromatherapy it has calming and cleansing effects. Almond oil also releases pain. Regular consumption of almond oil helps reduce cholesterol, nourishes the brain and nervous system and enhances intellectuality and endurance. Application of almond oil provides relief to strained muscles.
Almond Oil for Hair
Almond oil adds luster to the hair making them healthy. Due to cosmetic benefits of sweet almond oil it is used in many beauty treatments. It can nourishes hair and smoothes hair cuticles; makes hair long, strong and thick; massaging with almond oil adds shine to the hair; controls hair fall. Following are some health benefits of almond oil.
Almond Oil for Skin
Almond oil contains vitamin E in abundance. Vitamin E also known as the food for our skin. Vitamin E is protects our skin from damaging ultraviolet lights. It prevents cell damage and also fights with some skin disorders. Also its nourishing nature and great emollient properties makes it excellent choice for the people with dry skin. Due to its superb texture it not only easily absorb in the skin but it help to maintain the tone of the skin.
Don't hesitate to get in touch with us if you want to make your frensh and healthy almond oil at home! We are always ready to help.